Adwords & Display Ads
Adwords is Google's quintessential online advertising system for businesses and organisations that help actively promote your offerings, be they an event, a brand or a hot new product for sale.Think of Adwords as an essential part of your advertising plans but with the added benefit of a massively growing reach to those customers thatyou're really wanting to win over.
When you've got something to sell or promote Adwords utilised through both the Google Search and the Google Display Network is an absolute must. It's all a little complicated to get you're head around but once it's explained it's a real boon. We can guide you through Adwords, Display Ads and even Youtube and 3rd party site advertising.
OI: Organise Internet was one of the first Google Engage Partners in Australia and is now a certified Google Partner with the upgraded quality standards that comes with that accreditation.
We can show you the best ways to maximise your online advertising spend and then manage your campaigns and/or act as your complete online sales agent. There's really nothing better than watching orders and payments come in via your online sales and advertising system.
---
Search Engine Optimisation - SEO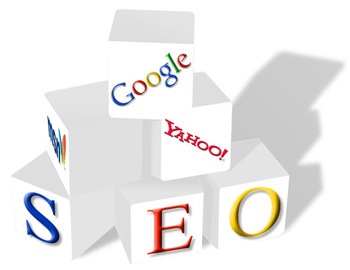 Top search engine placement is a vital key to the success of many businesses. Statistics show that 14.4 million Autralians use the internet on a regular basis; 10 million submit search queries daily to conduct research, including research into products they are considering to buy. This represent a large audience to target, many of which could be potential customers. Can your business afford not to present itself to this large audience?
Our Search Engine Optimisation (SEO) specialists will help your clients, customers, members, supporters and sponsors find you quickly and easily online. We won't promise you the world, though we will help grow your online presence. A website that is ranking well for relevant search queries on major search engines will generate additional revenue. SEO enables your virtual storefront to generate sales and inquiries 24/7 by generating targeted traffic to your website.
---
What are the benefits of Search Engine Optimisation (SEO)?
Increased traffic to your website - The goal of any SEO campaign is ultimately to increase traffic to your website by making it easier for users to find your website through search engines.
Promotion that never sleeps - Imagine having your own marketing and promotions company working exclusively just for you! One that works 24 hours a day, 7 days a week, 365 days every year.
Increased sales, sales leads, client loyalty, and repeat business - SEO can mean increased sales and leads of your product or service.
Increase brand visibility - SEO can give your brand a high international profile for a comparatively low outlay.
Targeted traffic - SEO can increase the number of visitors who are actively searching for your service or product.
High ROI - Dollar for dollar, SEO brings you a higher return on your investment than any comparable form of marketing. SEO is among the most cost-effective e-marketing strategy.
For a more thorough discussion, please see our 'Benefits of SEO' article.
What does Search Engine Optimisation (SEO) involve?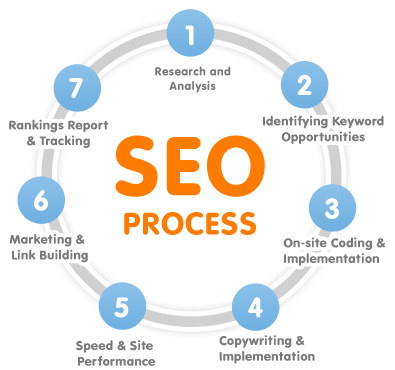 Understanding your marketing plan, products / services, goals, and competition.
Choosing the right keywords or phrases that best describe your product or service.
Using these keywords and phrases with the right prominence and frequency throughout your website, i.e. keyword density.
Optimising your pages' meta data to ensure relevancy of your page's content.
Optimising page URLs to increase the likelihood of improved rankings within seach engine results pages.
Generating links from external websites to yours to improve your link popularity, therefore improving your ranking with major search engines and generating additional traffic to your website.
Getting your website 'out there' by submitting it to relevant directories or article submissions containing inbound links to your website.
How much does an SEO campaign cost?
Each individual website is unique and so are your needs. The implementation of SEO can often be very complex and quite involved. There are many factors to consider when creating a successful SEO campaign. This includes the structure of the website, competition, domain name, where your website is hosted, number of pages, freshness of content, website layout and navigation, use of Flash and JavaScript, and many more.
In order to provide you with the best possible results and ROI, we prefer to quote for your SEO needs on an individual basis and tailor a personalised SEO campaign. Please contact us directly for an obligation free quote.
Please note that Organise Internet only employ proven and effective techniques as outlined in Google's best practices guide. Rest assured that we do not engage in "black hat" techniques.
SEO Tips and News
We will be adding a new SEO tip or news article here regularly - Watch this spot!
Splash Pages: Splash Pages should be avoided if you want your website to do really well on Search Engines. The reasons are:
Splash Pages generally contain very little content - to do well with search engines, you must have content.
Your Splash Page is your Home Page, the first page visitors see when they visit your website, which typically has the best PageRank. If you have few links from your Splash Page to other pages on your website or the links are embedded in a flash animation, the PageRank won't be distributed to the other web pages as well as it should. This is often referred to link juice distribution.
Splash Pages often consist of large flash animations whose content is generally not visible to Search Engines.
Back to the menu
Call Us Today